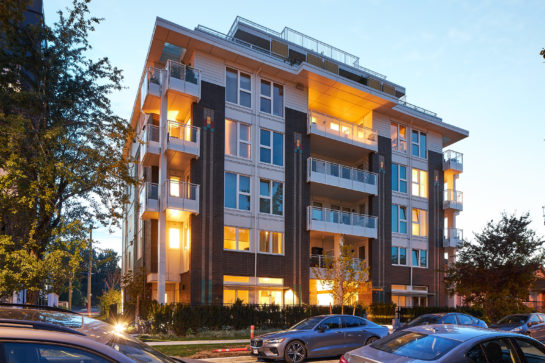 A few years ago, a few dozen Vancouverites came together to tackle some of Vancouver's greatest challenges. We wanted to create a village for ourselves, a place that would nurture friendships while shrinking our cost of living — and our greenhouse gas emissions.
To realize that dream, we had to become real estate developers. We poured our life savings — and more than six years of hard work — into designing and constructing a six-storey apartment building in Riley Park. We infused that building with social nooks and shared amenities such as a common kitchen and dining room, as well as a kids' playroom and a roof garden.
We moved into our new home, Little Mountain Cohousing, in the spring of 2021. The move has completely changed the way some of us live: We enjoy our own small apartments, but we also dine together two or three times a week. Volunteers provide after-school care for other people's children, saving families hundreds of dollars a month. Sick, sad or stressed neighbours have friendly faces to turn to, right outside their doors. In short, we are developing a culture of kindness and belonging too often missing in Vancouver.
The sad thing is that almost nobody is following in our path. Why? Because our home is illegal almost everywhere in Vancouver, and in your city, too. Read my column in the Vancouver Sun.